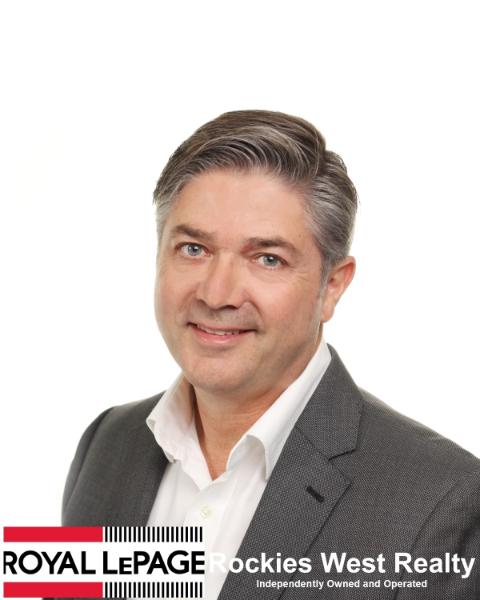 John
Hagell
Royal LePage Rockies West
492 Hwy 93/95
Invermere
V0A 1K2

The Service You Deserve
Search for Real Estate in and around Columbia Valley
Residential
Any
Single Family
Half Duplex
Townhouse
Apartment/Condo
Link
Full Duplex
Triplex
Fourplex
Mobile
Modular
Lots/Acreage
Farm
Recreational/Cottage
Other
Commercial
Any
Building Only
Building and Land
Business and Leasehold
Business and Property
Business Only
Land Only
Multi-Family
Industrial
Min Price
Any Price
$25,000
$50,000
$75,000
$100,000
$125,000
$150,000
$175,000
$200,000
$250,000
$300,000
$350,000
$400,000
$450,000
$500,000
$550,000
$600,000
$650,000
$700,000
$750,000
$800,000
$850,000
$900,000
$950,000
$1,000,000
$1,250,000
$1,500,000
$1,750,000
$2,000,000
$2,500,000
$3,000,000
$4,000,000
$5,000,000
$6,000,000
Max Price
Any Price
$25,000
$50,000
$75,000
$100,000
$125,000
$150,000
$175,000
$200,000
$250,000
$300,000
$350,000
$400,000
$450,000
$500,000
$550,000
$600,000
$650,000
$700,000
$750,000
$800,000
$850,000
$900,000
$950,000
$1,000,000
$1,250,000
$1,500,000
$1,750,000
$2,000,000
$2,500,000
$3,000,000
$4,000,000
$5,000,000
$6,000,000
Min. Sqft.
Any
200
300
400
500
600
700
800
900
1,000
1,100
1,200
1,300
1,400
1,500
1,600
1,700
1,800
1,900
2,000
2,500
3,000
3,500
4,000
4,500
5,000
6,000
Max. Sqft.
Any
200
300
400
500
600
700
800
900
1,000
1,100
1,200
1,300
1,400
1,500
1,600
1,700
1,800
1,900
2,000
2,500
3,000
3,500
4,000
4,500
5,000
6,000
#6 5478 Highway 93/95 Hwy
Price: $130,000
Your affordable family getaway! Just 5 minutes south of Fairmont Hot Springs, 4 golf courses, ski hill, restaurants and stores. Dutch Creek RV Resort is a gated community located next to the scenic Dutch Creek, open year round with paved roads, walking trails and fully serviced lots. The property backs on a green space which offers lots of privacy and plenty of room to explore. All the hard work has been alre...
Lot 52 Mountain View Dr
Price: $66,000
SOLD BY
Welcome yourself to Fairmont Hot Springs with this woodsy but bright lot with a long frontage and a flat building home site. This 0.34 acre lot enjoys views of the Purcell Mountains through the treetops and eastern views of the majestic Rocky Mountains and the brilliant white curves of the Fairmont Hot Springs Ski Resort. The spacious lot offers municipal water and sewer and underground utilities. Buy now ...
The Service You Deserve
The Service You Deserve is not just my slogan, it's my personal commitment to you. Buying or selling real estate for most people is the largest financial transaction of their lives. Prior to becoming a Realtor by background was in sales, digital marketing and management, this gave me the opportunity to transfer to a number of cities and provinces. As a consumer I have lived through all the highs and lows that come with buying and selling a home and I always keep this top of mind when acting as your Realtor. My goal is to exceed your expectations and ensure you have a positive real estate experience.
Communication and follow up is the key to ensuring the whole process goes smoothly. I will build a plan based on your needs and wishes that keeps you fully informed at all times.
If you are a buyer I will pay close attention to the details of what is important to you in your home. I'll work closely with you to make sure you get the right home, in the right area for the right price, and also make sure we have a little fun along the way.
If you are selling your home I will work with you to price your home and build a marketing strategy to present it in the best way possible. Whether you are a full time or a part time resident of the Valley I will do my best to help with any details I can to make the sale go as smoothly as possible for you.
If you are looking for information on real estate in the Columbia Valley just reach out and I will be happy to help you.
John
"The Service You Deserve".
Integrity First – Always placing honesty and professionalism at the forefront of every transaction.
With 30 years of experience in advertising, digital marketing and sales management, I have a genuine understanding of how listening skills, patience and putting the customer's needs first are important must-haves in ensuring I deliver a positive real estate experience.
My solid negotiating skills will be helpful in getting you the right price for the purchase or sale of your home.
When I am not working I enjoy fishing, ice fishing, hiking, camping and scuba diving.

With multiple transfers to different cities across Canada during my professional sales career, I have a lot of personal experience in buying and selling homes, and have lived through all the ups and downs that can come with it. In real estate communication is key, I will work with you to build a plan that ensures you are always kept well informed throughout the process.
So if you're looking for a reliable, motivated Realtor you can count on, please contact me and let's get started.
view full screen gallery
Back
to top